Léon Beckx is a dancer, psychologist, and group facilitator. He became a 5Rhythms teacher in 2008 under the guidance of Gabrielle Roth. He further trained in dance improvisation, somatics, martial arts and theatre. Currently, Léon is a Ceremony Leader and occasional DJ at Ecstatic Dance Amsterdam. He is also co-founder of the Heart of The Dance, where he educates (ecstatic) dance facilitators. Next to movement, Léon also facilitates programs on community building, community arts, conflict resolution, and cultural sensitivity.
Much of my work centres around creating spaces where people can explore, grow, play, connect, and find ecstasy. I have often worked with groups for whom these things are not self-evident, such as refugees and youth at risk. Perhaps this is because I also sought such a safe space while growing up. That is, until I discovered raves as a teenager. There, for the first time, I danced into a bliss and found the warm embrace of a community. Although this communal ecstasy was short-lived, it had made a deep impact. In the years that followed, I became a psychologist (MSc), working in a psychiatric hospital. However, I grew unhappy with my work, as I felt I was putting people in a box, taming their wild spirit, including my own. I felt disembodied and had lost my dance. I searched for a way out and, in 2001, discovered the 5Rhythms. It was like a lifting of an amnesia, my body remembered dancing into ecstasy and, in time, I found a new wild tribe of free dancing spirits.
It has been 20 years since I quit my job and set foot on a dancing path, studying with many great teachers around the world, and becoming a teacher myself. In these 20 years Conscious Dance has grown alongside Tantric practices. These ecstatic and tantric practices are now more relevant than ever. We live in strange times. To make sense in this chaotic world, we need to be sensitive to the wisdom of our bodies. To transcend opposing polarities, we need to find dark and light within. And to hear mother nature speak, we have to un-tame and re-wild ourselves. In my experience, this is mostly subtle and delicate work. In my workshops, we will make space for just that. In my workshops we will also work with soft power. Through friendly challenges, we explore how a state of expansiveness, deep connection and open awareness (love) can give us more strength than fighting against someone or something.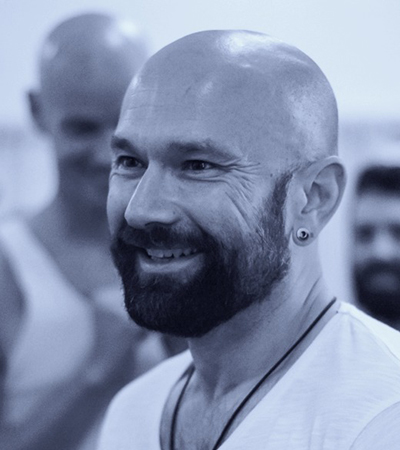 So what are you waiting for?
Are you ready?
Sometimes people just jump and discover something amazing waiting for their lives.
Need more information?
Find out all the practical information you need for the festival.