Niraj leads the Dorset School of Biodanza and is skilled at opening people to many aspects of Tantra such as sensitivity, sensuality, touch, affection and transcendence. Using the medium of Biodanza, a series of dance, movements and exercises that create space for a deep experience within oneself and with others. Each workshop is led as a vivencia, a space in which words are dropped and the deep wisdom of the body is entered.
Niraj has been into Biodanza since 1997, leads the teacher training program, and is also trained in the Osho Humaniversity training. He also has specialisation certificates to teach Biodanza and the Four Elements, Biodanza in Nature, Biodanza and Shamanism, AquaBiodanza, Biodanza for Children, Biodanza and Massage, Contact Education, The Heart of Transformation, the Minotaur Project and the Argonaut Mission. He worked with Rolando Toro (the creator of Biodanza) directly on many occasions and have been involved in Biodanza in England, Scotland, France, Belgium, Holland, Italy, Austria, Germany, Czech Republic, Portugal, Greece, Slovenia, Thailand, New Zealand, South Africa, Denmark, Norway, India, Israel, the Canary Islands and Brazil.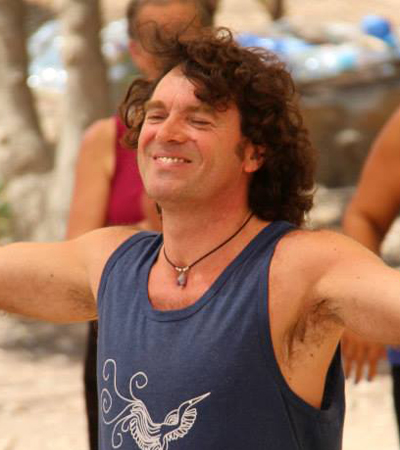 So what are you waiting for?
Are you ready?
Sometimes people just jump and discover something amazing waiting for their lives.
Need more information?
Find out all the practical information you need for the festival.