Wilrieke Sophia (they/them, she/her) is a sex & intimacy educator, conscious kink facilitator, intimacy activist, TEDx speaker, writer, and founder of Exploring Deeper and Cuddle Workshops International.
They identify as slightly non-binary, queer, sex-positive, polyamorous and kinky. Wilrieke is based near Amsterdam, The Netherlands where they openly combine being co-parent of three daughters with their work.
The main focus of their work is empowerment through self-knowledge and understanding, radical self-inclusion, the embodied experiencing of boundaries and desires, and an extensive practice of consent – all based on a foundation of trauma awareness and neuroscience, embedded in experiential spaces based on intimacy practices.
Wilrieke hosts retreats, play parties, teacher trainings, and festivals. In several projects with colleagues, Wilrieke creates workshops and materials on accountability, abuse and power dynamics in the intimacy and wellness communities. www.exploringdeeper.com & www.cuddleworkshops.org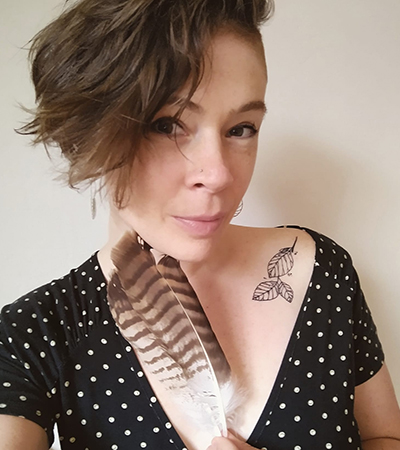 So what are you waiting for?
Are you ready?
Sometimes people just jump and discover something amazing waiting for their lives.
Need more information?
Find out all the practical information you need for the festival.