"Beyond any judgement, with a heart full of acceptance and surrender, there I found a vast void of silence, emptiness and space, filled with joy."
Marion Ellyard is a passionate mother and partner that has been deeply involved with the tantric, shamanic community since 2013 not only as the director of the Taste of Love Tantra Festival in her 6th year but also as a speaker, workshop facilitator and organizer and ISTA faculty member. She has worked with different individuals as a body-based therapist for over 20 years with an emphasis on counselling, intimacy coaching, somatic experiences and healing trauma through rewiring the patterns of the brain.
She began her journey of shamanism and tantra over 25 years ago and has lived and travelled all over the world to study under different teachers in order to continue her commitment to being a student. She has extensively practiced modalities such as Tibetan Vadrajana Buddhism, Yoga, Dakota Shamanism, Advaita Vedanta Tantras and several forms of the red tantras. She has a belief system that combines these different areas and infuses her outlook on life which encompasses being gentle to our earth and prioritizes our communities and families.
Marion has been in the trenches where many of us start our healing and through uncovering obstacles, wounds, shadows and vulnerabilities through countless workshops and courses, Marion feels it was worth it. The acceptance for the self and the joy that comes from exploring yourself is one of Marion's greatest lessons. By belonging and growing a loving, authentic community, Marion hopes to delve into the aspects that make you, you along with what gives life, what brings joy, and what brings connection instead of separation.
'I deeply listen daily what and where I am called to be and show up, allowing the life force energy to run through me it gives me humility, joy and purpose and I am delighted to meet so many wonderful travellers on the way everyone holding their unique vibration, bringing their own contribution of wisdom to life.'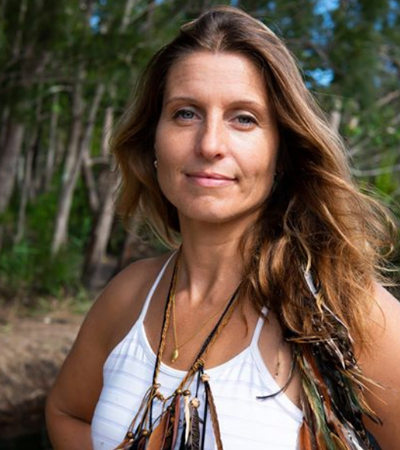 So what are you waiting for?
Are you ready?
Sometimes people just jump and discover something amazing waiting for their lives.
Need more information?
Find out all the practical information you need for the festival.