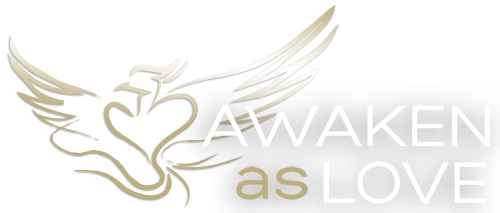 A great way to participate and meet others
Beloved,
We are really happy to invite you as a full volunteer for the Awaken as Love Tantra Festival Holland 2021. The festival will take place from the 14th – 19th August, 2021 at the Meeuwenveen Center in Holland.
The Volunteer days are 13th – 19nd August, 2021.
Our offer to you is:
A Free Festival Ticket. Food and accommodation is for your own cost. This means you get a discount of 50% on the all inclusive ticket price.
A 20 Euros referral commission on each ticket that uses your promotional code, which we will give you.
Full participation in the festival. While taking on your volunteer tasks is a priority.
What we would like from you as a volunteer at the festival:
You will be there on the 13th in the evening for the startup meeting.
Stay at the end until everything is cleaned up.
A working meditation service each day for up to 4 hours. Creating and securing a beautiful Festival area with flow, ease & grace and some sweet sweat.
Becoming an Ambassador of the festival:

Share and promote the festival on social media, invite 200+ people to the FB event, and post at least twice on your own wall that you are going including a link to the FB event.
People get 10% off coming through you, and you get 20 Euros for each referral.

Payment for food and accommodation.
Your choice of service:
These are the areas of service. Specific roles within these areas will be presented and assigned as we come together onsite as a team. You will select a primary and secondary team in the application that follows this information page.
Kitchen:
This is the team of heroes! The kitchen is the heart of the whole festival. This is the most important team, without food, nothing will work. All other functions can be done on-the-fly but not the kitchen, it needs a team of dedicated heroes. With our awesome chef the kitchen is a workshop in itself, rocking it (literally) the whole day.
food preparation, chopping veggies etc
serving food, preparing or cleaning the dining area
logistics for the dishing station
your service time each day are in special shifts supporting the cook for each meal
Physical space keeping:
This team is feeling us organized and taken care of. They are the muscle of the festival. It is the force behind the scene that provides the foundation of our sacred container.
preparing, cleaning & clearing (energy and matter) spaces
setting up group rooms for workshops (mattresses, pillows, musician setup, sound support)
keeping common areas in buildings clean, like entrances, showers and bathrooms
your service time each day is spread out and can mostly be handled during break times
Decoration:
This team is responsible for the decoration of our spaces. It is a special recruitment team and you need prior approval from the decoration co-ordinator.
Love Angel/Assistant:
This team is responsible for Emotional support and assisting workshops. You need to be working professionally in this capacity to apply and it is a special recruitment team and you will need approval from Organizers.
Our Values:
Our Festival team values are ease, communication, integrity, and the ability to be on time. We do expect you to be a great team player and to handle any personal growth work that comes up in a self-reliant way while also completing any tasks that are assigned to you. We do have a schedule and a specific roster of tasks and… we do expect the unexpected and trust that you will pitch in and handle the unexpected with us.
We are looking forward to creating and celebrating with you!
Thank you for stepping in and for your Yes!
If you like to come as a volunteer please fill in our Volunteer Application. Once we receive it we will email you with further instructions including how to pay for the food and accommodation.
Much love,
James Stevenson, Festival Organizer