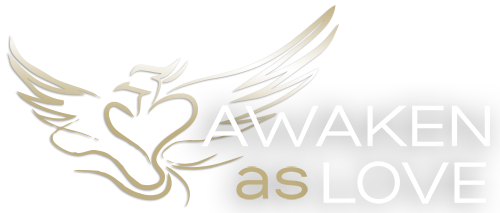 Tantra Festival Information
All you need to know for your adventure
Covid-19:
Probably the first question you have about this in-person event is whether it is happening or not and what precautions will be enacted during these times of covid-19.
After an initial green light, we are waiting to hear the next update to see if the event can happen (as of July 2021), if restrictions do not get extended beyond the current date then we can proceed – we will follow all regulations to make it as safe as possible! Plus, in the case of needing to cancel or postpone we have a refund policy –  see this page for all the information: https://tantra-festival.com/covid-19.
Please make sure to can check the current entry requirements to the Netherlands here if you are from traveling abroad before purchasing a ticket:  https://www.government.nl/topics/coronavirus-covid-19/visiting-the-netherlands-from-abroad/checklist-entry
When and Where: 
The Awaken as Love Tantra Festival in Holland is open for normal entry from 3pm on Saturday the 14th August until 2pm on Thursday the 19th August 2021. The festival will officially begin with a Special Opening Ceremony after Dinner on the 14th.
The festival is held at Meeuwenveen, Meeuwenveenweg 1-3 7971 PK  Havelte, Netherlands.
FULLY BOOKED. Festival Camping or RV Ticket: 518 Euros – This includes all workshops PLUS food and camping in your own tent or RV.
FULLY BOOKED. Festival Indoor Ticket: 558 Euros – This includes all workshops PLUS food and Indoor accommodation in a shared room.
Festival without Accommodation: 318 Euros – This includes all workshops PLUS food but does not include accommodation. If you are choosing to stay off-site then check the Venue Page for some recommendations.
NOTE: We have some inside rooms during the festival reserved only for those who also attending the training afterwards – if you would like to join both and want an inside room in the festival then please contact us directly.
* These prices include 6% tourist tax and 3% payment processing fee.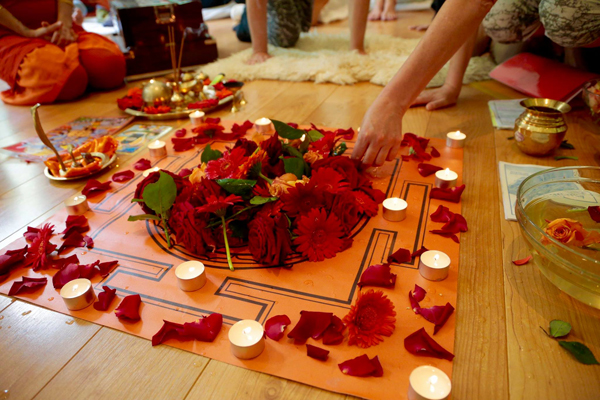 By Car
The easiest way is by car. For your navigation system you can use the address: Meeuwenveenweg 1, 7971 PK Havelte, or alternatively download directions via Google Maps.
From the airport:
Schiphol route: train to Meppel is only 1,5 hrs with one switch in Zwolle.
And Eelde Groningen is closest airport with just 75 mins by bus to Meppel.
By Train:
The train connection is good and a regional taxi service can take you directly to Meeuwenveen from Meppel train station. If you call with a non-dutch phone you can use +31 592 615000, if you've already booked your ticket please check your pdf with all the details for arranging a taxi. The distance to Meeuwenveen is approximately 10 kilometres and it costs about € 8,-. That's the good part of it.
Between Meppel and Assen rides the bus line 20 (Qbuzz.) Get off at the stop 'Havelterbrug' then walk another 1.5 km. It's a beautiful road, but don't attempt it with a wheeled suitcase.
Click here to get directions:
https://www.google.com/maps/dir//52.7739517,6.2541021/@52.773952,6.254102,8z?hl=en-GB
Eating together is part of the festival, tickets are fully inclusive of 3 meals a day, from when your ticket starts until Brunch on the 19th. All our meals are Organic and Vegetarian and prepared with love – if you have any special dietary requirements please let us know in the additional information on the booking form.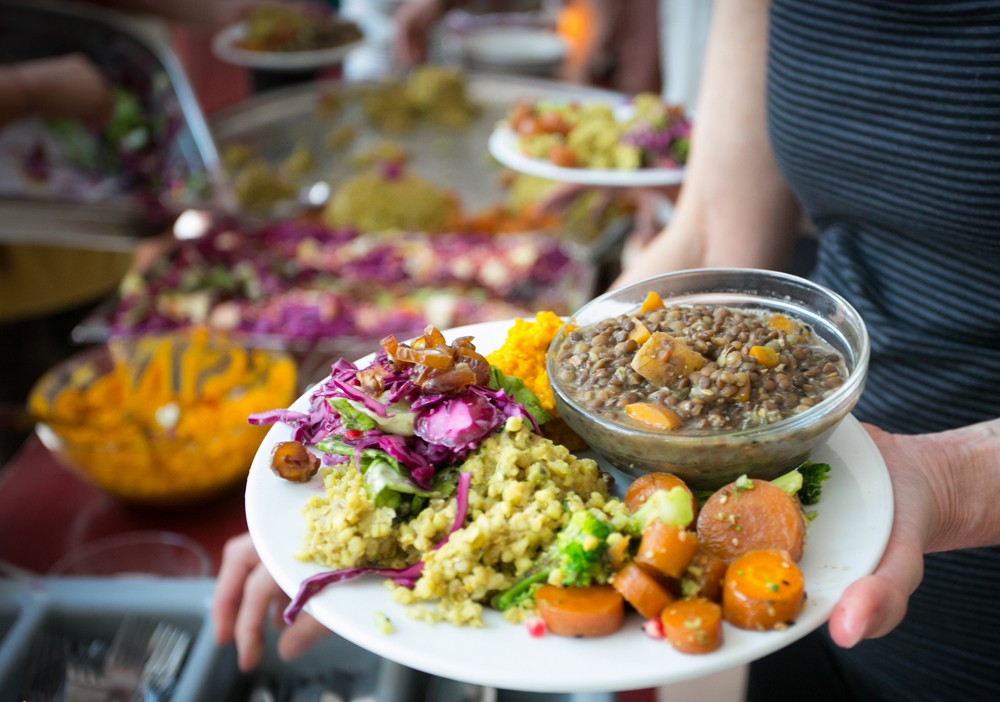 Note: please make sure that you arrive in plenty of time to set up your tent or land into your room and register so you are there in time. The festival and the beginning of creating a safe and great space starts Saturday evening. Please be there from the start.
We really encourage as many people as can make it from the beginning of the festival – this is unlike music festivals, we are taking you on a personal journey where you are encouraged to meet and connect with others and this will happen easier and deeper if you can be there from the start.
The festival goes on till Thursday the 19th and finishes with a beautiful closing ceremony at 12am. Participants will need to leave the festival grounds by 2pm.
So what are you waiting for?
Are you ready?
Sometimes people just jump and discover something amazing waiting for their lives.
Need more information?
Find out all the practical information you need for the festival.