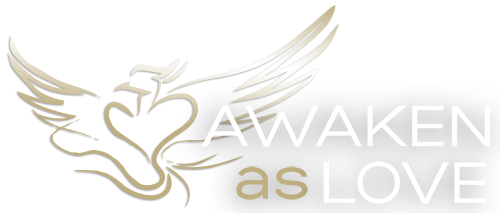 20th – 26th August 2021. Meeuwenveen, Holland
The Awaken as Love Initiation is a journey open to everyone – it begins with a choice to go on an adventure that will expand you beyond the boundaries of your current existence. What will it bring to you? More awareness, more love, more inclusion, more juice to your life and more depth if you allow it.
This first stage is called "Initiation" because if you choose this then all your experiences up til now have led you to this point and you are obviously ready to step into a wider reality – in doing so you enter fresh and new, open to discovering more.
As you step into this journey you will encounter maps that help you understand the larger world and your place in it (this is beyond your imagination), tools which help you to play more fully in this world, embodied experiences which help you to anchor a new reality and finally ongoing resources which help to integrate and incorporate this into your life.
During this course you will be held by 3 of the Awaken as Love faculty (and a full team of assistants) – they each come from different backgrounds but all are inspired to facilitate the evolution of humanity.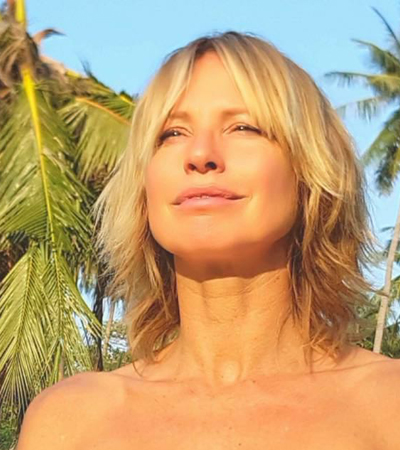 Afke Reijenga
Instructor
Afke's life and work is about freedom, freeing yourself from shame and limiting beliefs.
Her light hearted spirit helps you to dive deeper in your divinity. Towards your wholeness embracing the light and also the dark side as they are both part of our nature. You don't have to be afraid, life is a play and the challenge is to embrace yourself not only when life is easy but especially when life is difficult. Her teachers are nature, breath, yoga and tantra.
She is a very experienced teacher and facilitator and has been teaching for over 10 years around the world.
Afke Reijenga is a tantra facilitator in the Netherlands and a co-facilitator for Awaken as Love trainings.
She is also a certified yoga teacher 500+ hours (Vinyasa, and Yin). Her back ground is Healing tao tantra (healing love, jade egg practice). She organised the first Red Tent (women circles) gatherings in the Netherlands. You will be inspired by her vivid presence.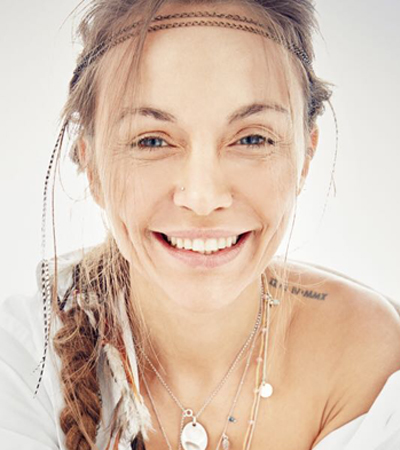 Riya Sokol
Lead Facilitator
Riya is an artist. Known as a singer, activist but also awakening & sex coach, tantrica, vision quest guide. Trained by Amazonian Medicines, she is very connected to earth medicines and ceremonial spaces as well as to Tantra in the integrated version- initiated by Kaula Heart of All, and influenced by the Baul Mystics but mostly her Beloved James and their relationship.
She travels around the world, using her voice for singing and speaking, sharing her gifts with groups. She is dedicated to spirituality as much as she is to her "down to earth" life, contributing to the evolution that is happening now and as part of it she wants to bring balance and harmony in all the aspects of hers and others lives. www.riyasokol.com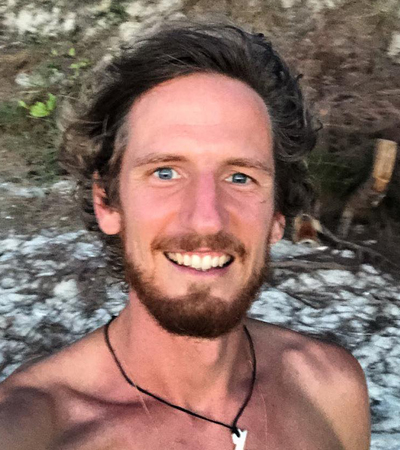 Sjoerd Den Daas
Instructor
Sjoerd has the moto "Tantra to expand, yoga to bring it all back to the self". He facilitates tantra workshops and temple nights. Creating a place where you feel safe to explore the self. To reveal all the layers and getting closer to the core of your being.
A place where all is welcome, but nothing has to happen. To open up to love.
He brings men together and holds space while leading men circles. He helps them to connect in brotherhood with open talks about sexuality. This is a place to be open, where is discussed which usually won't be discussed with others, where all of the man is invited to be brought to the table.
And Sjoerd is teaching his own yoga classes in Amsterdam.
Supported by an ever ongoing journey of discovering his own truth. Sjoerd is not a therapist, neither a tantric guru, but open, honest and curious to discover the truth about life. www.sjoerddendaas.com
"We cannot solve our problems with the same thinking we used when we created them." Albert Einstein
In fact it is not the next level of consciousness but the one after that which integrates the previous ones which will facilitate real change.
What will I get from this training?
This certificated course will give you practical tools, maps and experiences to be able to embody a deeper understanding. These will include:
Tantra Techniques
How can the energy of the raw animal self be raised into higher consciousness, and how can this consciousness descend into the body and manifest world? Really this is a deep intimacy with yourself, with a partner and even throughout a group.
Embodiment practices
It's one thing to understand with the mind, and something completely different to have a knowing that comes from a deep experiencing of wisdom through the body. Being able to manifest inate creativity into the reality is a skill.
System Reboot
We will be resetting the experiences and patterns in the nervous system of the body. These have framed your experience of this world since birth. Imagine how your life could be filled with more ease, clarity and pleasure!
Shamanic Initiations
We will be perfoming ceremonies that take you outside of the normal sequence of time and anchor in soul peices that have been waiting for this moment.
Integral Maps
As we learn these maps –  the whole picture is revealed and we suddenly start to understand where peices that you were partially aware of fit inside a larger picture of reality.
Wisdom Transmission
Through transmission we will be awakening our higher centres of knowing, expanding into a new operating system and accessing novelty from the cosmos.
How can this advance me working in these areas?
There are a few ways in which this training will support you in your journey as a guide, teacher or practitioner. It is an accredited course from Awaken As Love – you will recieve a certificate on completion and you can state that you have completed this training on your personal biographies.
You will also be eligible to attend the next levels – Deepening & Radicalization to eventually become an Awaken as Love Facilitator.
In addition you will be gaining direct tools that you can then use in your own workshops and practices as well as a deeper understanding about how to work with groups – and meeting a larger international network of practitioners and teachers to create and stay in on-going connection. We routinely give opportunities to Awaken as Love graduates to be part of the festivals we create.
Some of Areas Covered in this Training Are:
Tantric Bodywork
Individual Partnered Tantra Meditations
Archetypal Group Rituals
Inner Masculine & Inner Feminine Aspects
Character armour.
De-armouring
Integral Maps
The 4 Dimensions of Reality.
States of Consciousness
Stages of Consciousness
Lines of Development
Typological Mapping
Experience of Theory U
Shadow & Spiritual Bypassing
Gifts of the Wound
Difference between Ego and Identity
Identity & Regression.
Group Dynamics
Teachings of the 4 Shields
Shamanic Medicine Walk
Mindfullness and Heartfullness
Satori Experiences
Practical Information for Stage 1 – the Initiation
Dates: The training runs from the 20th – 26th August 2021.
Venue: Meeuwenveen Accommodations, Meeuwenveenweg 1-3, 7971 PK Havelte, Netherlands.

Training Cost: Super Earlybird price of just €650, Normal price is €850 (excluding Food & Accommodation)
Special Offer: Book both this Training and the Holland Tantra Festival together to get 10% discount off both!
The venue for the training and tantra festival (beforehand) is at a Meeuwenveen which has offered a space for groups to work towards raising awareness, meaningfulness and self-fulfilment for more than twenty years. Set bordering on the estate of het Uffelter Binnenveld it is one of the most charming conservation areas of the Drenthe landscape. With spacious workshop rooms for the daytime activities, sumptuous love lounges and outdoor fires for the evening your day will naturally flow to what's right for you.
The accommodations options at the venue include indoor twin shared rooms or camping.
It has an incredible group room with wooden floors and large spacious garden with terrace for outdoor sessions as well as a fire pit on the spacious terrace and a wood-fired hot tub and sauna (8 persons). The surrounding nature is part of the course here.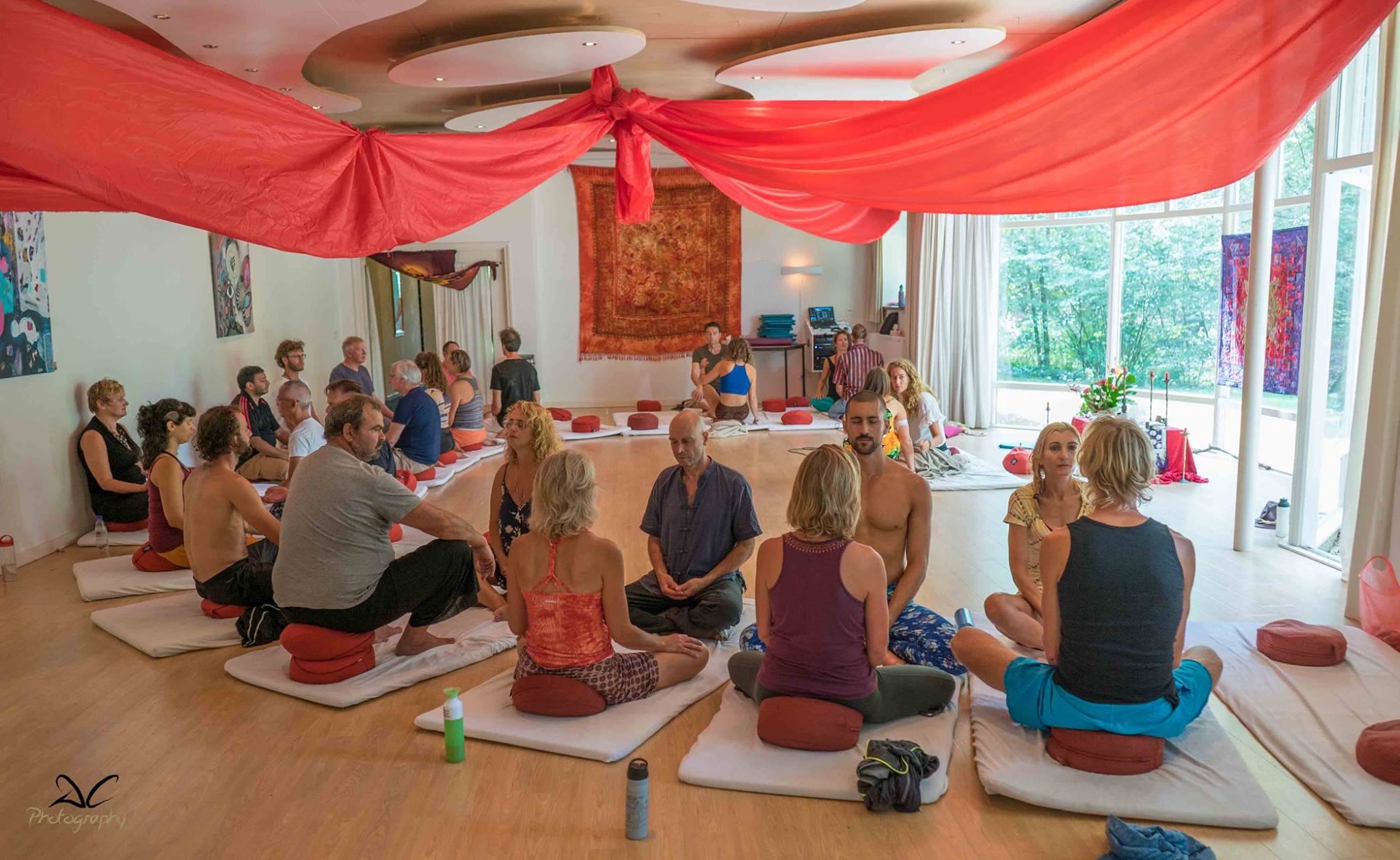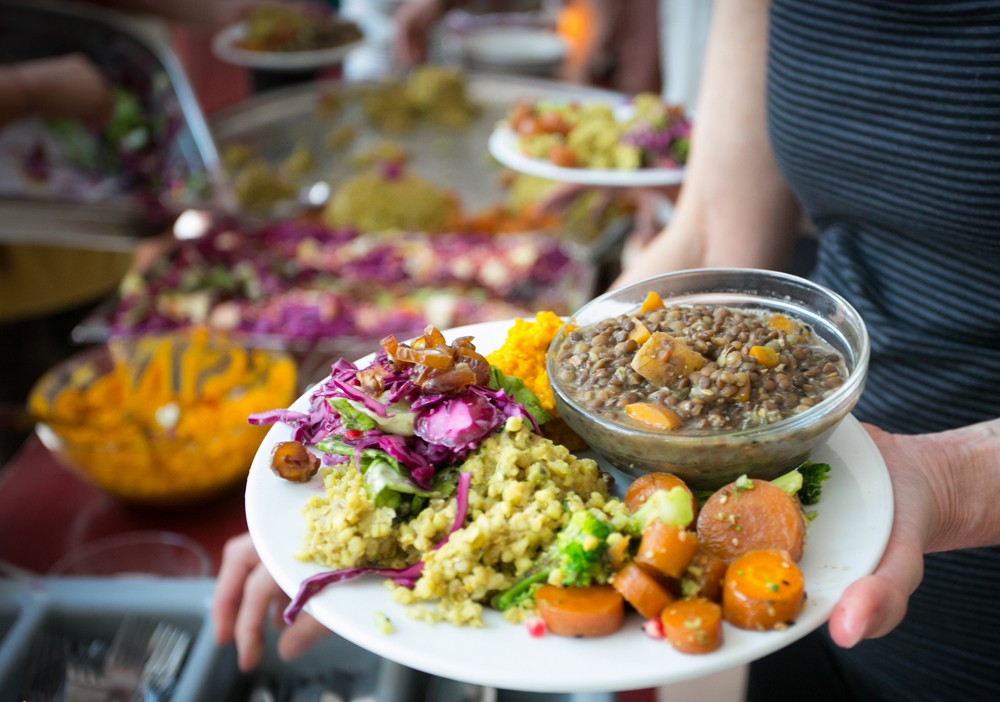 3 Meals a day are inclusive of the accommodation price and fully vegetarian although we do consume dairy products and eggs. We use organic vegetables, pulses/legumes, grains and oils as often as possible. If you have special dietary needs then please mention this in the additional information area of the booking form so we can accommodate your needs as best as possible. Coffees and teas area available throughout the day.
Indoor Rooms – €450 per person
The indoor rooms are stylish and accommodation 2-3 people. They are good sized rooms of various sizes. Communal hot showers are located near the rooms as well as numerous bathrooms. You can bring your own bedding or hire it for €10 for the week. 3 meals a day are included in this option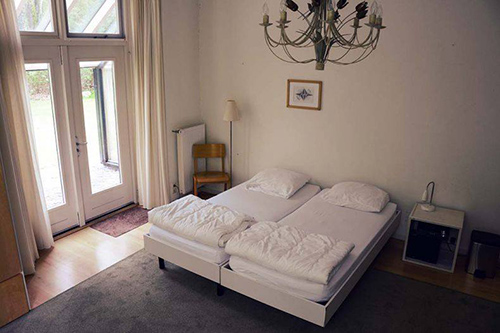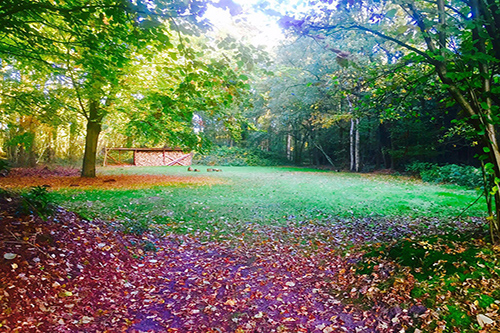 Camping – €400 per person
For those who like to be close to nature, you are welcome to camp in the beautiful grounds with your own tent and bedding – with full access to the bathrooms and hot showers inside. 3 meals a day are included in this option.