Shahid entered the world of Tantra with a (previous) long-term partner, who explored it as a couple. As well as Tantric retreats, they both trained in Tantric Bodywork. So Shahid has trained in Tantra Massage in a two-year training, and then a deep dive immersive training with John  Hawkin. He has worked professionally offering Tantric Bodywork, as well as teaching at festivals.
For several years Shahid has runs a men's group in The Netherlands. He also had a lot of involvement at the Hieros Gamos Festival several times. This festival separates men and women for two days and then unites them again. Shahid was teaching mens' groups, mixed groups and also co-organizing this event.
Currently, Shahid is training for two years with Ma Anand Sarita as a Tantra Teacher, empowering him to bring even more material to the couples retreats with his beloved Shashi.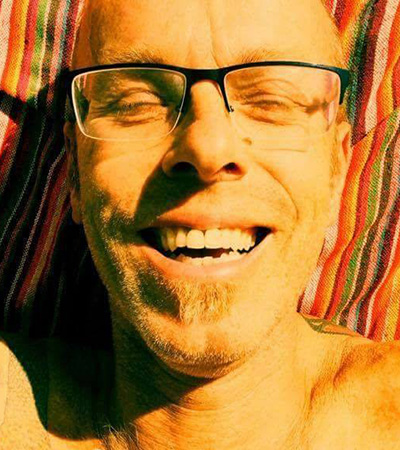 So what are you waiting for?
Are you ready?
Sometimes people just jump and discover something amazing waiting for their lives.
Need more information?
Find out all the practical information you need for the festival.