Shaman of Dance, Ecstatic Dance Master, Dance Floor Magician… Kareem Raïhani has been called many names for the magical and profound ecstatic dance journeys he creates world wide.
Kareem has been the most influencial co-creator of Ecstatic Dance Amsterdam, where most of his nights were packed and sold out.
Almost 10 years ago, Kareem Raïhani has been the first Dj that brought Ecstatic Dance to Conscious Festivals in Europe. Most of the times he has been the first dj ever allowed on conscious festivals.
Kareem's sets contains many of his own music creations, productions and remixes. Om Namo Bhagavate, Soul on Fire, Eyes of a Miracle Remix are just one of Kareem's productions that make the difference on any conscious dance floors. His music is streamed and downloaded in more then 50 countries.
"through music and dance we connect with the past, present and future. Embracing tribal and urban, acoustics and electronics"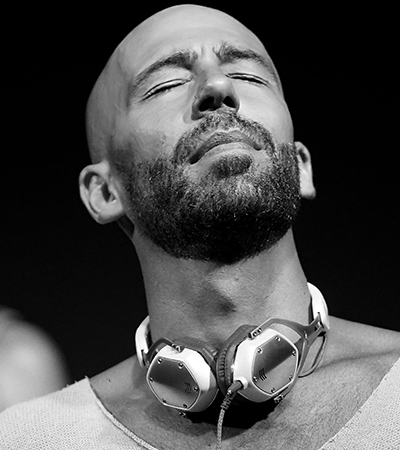 So what are you waiting for?
Are you ready?
Sometimes people just jump and discover something amazing waiting for their lives.
Need more information?
Find out all the practical information you need for the festival.