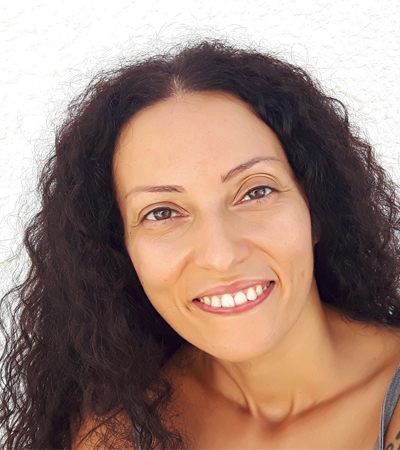 Nama Devi is a masseuse, yoga teacher and healer. She has several years of experience in different kinds of massages, recently focusing on tantra. Nama is a certified Tantra Yoga teacher from the Shri Kali ashram in India. She started her spiritual path with the energetic works of Reiki and Theta Healing, together with shamanic practices and rituals. Then, attracted by the research of conscious spirituality, she discovered the master Osho, became a sannyasin, and started the tantric path. With the intention to deepen her spirituality, she learned Vipassana meditation at Wat Ram Poeng Temple in Thailand.
Today she fully and passionately devotes her life to the conscious spiritual path, giving private sessions and co-facilitating groups in Europe, to help individuals and couples to find harmony and joy. www.conscioustantra.org
Are you ready?
Sometimes people just jump and discover something amazing waiting for their lives.
Need more information?
Find out all the practical information you need for the festival.